Looking Back – 40 Years of Private Equity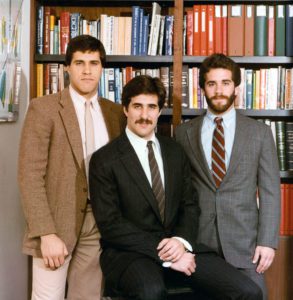 How do you properly celebrate 40 years? When you're a family firm that likes laugh, you dig into the photo archives! The whole team helped drag boxes out of storage, watch the footage on unlabeled VHS tapes, and scan their phones and homes to come up with these priceless gems. It's been a labor of love and we're so excited to share our favorites with you in this interactive timeline.
A special thanks to Julia Karol for being a good sport and providing the voiceover for the accompanying video. We'll have to watch out or she may start moonlighting as a voiceover artist!
40 years is just the beginning. And our whole team remains on board to continue our track record for decades to come…which means more pictures for the archives.