Looking Back On The Year
Reflections From 2019
Happy New Year! As we enter a new decade at Watermill (our 5th since our founding in 1978!) we are pleased to share some highlights and reflections from the previous year.
Building cross-border momentum
2019 offered a number of reasons to celebrate – notably our two complex, cross-border acquisitions. These international deals included Cooper & Turner, Inc.'s Acquisition of Beck Industries in July and our platform acquisition of Enbi Group in April. As evidenced by these deals. In all that we do we operate in the context of our world's increasingly connected markets, approaching every opportunity with a global view. That's why Global Perspective is a core value at the Watermill Group.
This past year, our Global Perspective extended beyond transactions and included Watermill Partner Ben Procter's delivery of the closing keynote address at ACG's Eurogrowth. From the keynote stage, Ben shared the insights from our recent international deals, outlining the dynamics and risks that were at play, how we overcame them, and what we recommend to others who are taking on cross-border opportunities.
As much as we enjoy our global portfolio and the exceptional French wine that comes with overseas meetings, we are not abandoning our US roots or penchant for local craft beer.  We are currently working on several domestic opportunities in which we can apply our strategy-first approach and creative transaction capabilities.
Deepening connections
We have always taken the "life is too short" approach to relationship building – which means occasionally ditching the board room to further cultivate meaningful connections and lasting relationships throughout the industry. With that in mind, this past year, we took industry friends on one-of-a-kind experiences including learning how to make pasta at a farm-to-table restaurant and shucking oysters on the water.
We instituted "Watermill Wellness" which includes hosting Friday night wine and beer in the office, yoga and meditation classes, bowling, group fitness , and other fun "life is too short" activities. Care to join us?
Celebrating personal and professional milestones
We celebrated 4 weddings in 2019! Steve's daughter Chelsea was the first to kick off the wedding season. Ben's daughter, Addy  was next, followed three months later by his second daughter Emily. Dale's daughter Hannah was fourth. She was married only one week after Emily!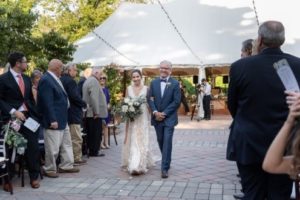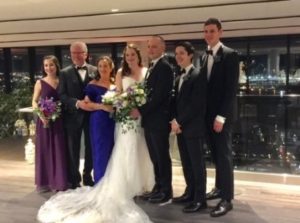 The Watermill family also grew in 2019. Now a Senior Associate, we
welcomed back Matt Caple after he finished his MBA at the MIT Sloan School of Management. Matt just couldn't get enough of Watermill's culture and approach.
Matt's face wasn't the only one to reappear in 2019. Perhaps due to the rise in 90s fashion, or all the international travel, bearded and mustachioed mugs made a reappearance at the firm as several team members returned to their facial hair of yore. Want to dive deeper into Watermill's facial hair trends over the years? Visit (https://www.watermill.com/40th/)
Beards and mustaches aside, our team experienced some exciting professional milestones in 2019. President and COO Julia Karol won M&A Magazine's Most Influential Women in Mid-Market M&A award for 2019. Also of note, Julia received the "Woman of Influence" award from ACG Boston and was honored by the Boston Business Journal as a 40 Under 40 honoree, a recognition bestowed upon high-performing young executives, leaders and entrepreneurs who still find the time to give back to their community.
We are grateful to be writing this next chapter of Watermill's future in such a vibrant and competitive industry. Our strategy-first approach, exceptional team and strong brand position is the foundation that will help shape our future. We can't wait to unveil some more exciting news with you in the coming months. Cheers to an amazing year. Stay tuned!