The Shifting Spotlight on Independent Sponsors
We hoped this day would come. The day when the broader market would wake to see the benefits and proven success of a deal-by-deal approach to private equity. At Watermill, our heritage as a nearly 40 year investor in private companies always pointed us toward a focus on improving company performance, as opposed to financial engineering, as a way to drive top tier returns.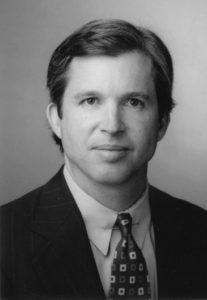 For years, we frequently faced questions regarding why we didn't have a fund and no one ever seemed to understand that we didn't want a fund. We always felt that it placed the emphasis on raising money rather than helping our companies succeed. And today, as we look around at an ever-expanding market of firms labeling themselves as "independent sponsors," we are proud of what we're seeing. The spotlight is appropriately shifting as eyes are opened to the fact that this model provides the alignment, investing style, transparency and flexibility that many investors now seek.
This shift in market focus is also bringing to light the importance of finding an equity partner who has grown humble through the experience of running a business and has developed a willingness to learn and the drive to work each deal on its own merits. As Steven Karol recently remarked, "Finance is the easy part of investing. What's harder is entering a business, understanding its situation and developing a strategy that drives operational improvement and organizational harmony."
Of course, traditional private investment companies will always remain. But, what we hope happens as more independent sponsors gain visibility is that new questions enter the minds of investors, management teams and investment banks:   Can this firm help this company succeed? What is their track record for doing so?
We hope those questions, and more like them, will soon replace, "why don't you have a fund?"
— Benjamin Procter, Partner