Watermill Group Welcomes Anabelle Skalleberg and Olga Levin
Lexington, MA—October 28, 2020—The Watermill Group, a strategy-driven private investment firm, is delighted to announce the addition of Anabelle Skalleberg and Olga Levin to its team. Ms. Skalleberg has been appointed to the role of Principal and will be responsible for transactions and business development efforts spanning cross-border opportunities, COVID investment initiatives and WMX, a Watermill investing mechanism that brings private equity access and resources to gender-diverse teams. Ms. Levin joins Watermill as Director of Finance and will manage the firm's corporate accounting and finance function, as well as support Watermill's investors.
"Anabelle and Olga deepen our team's rich history of creativity, integrity and well-rounded experience," said Julia Karol, President & COO, Watermill. "They will make an immediate impact on the firm, advancing our strategic initiatives, supporting our portfolio companies, and driving results for our investors."
Before joining Watermill, Ms. Skalleberg worked on the M&A team for Flight Centre Travel Group (ASX: FLT), one of the world's largest travel agency groups. Prior to that, she served as Vice President for Pine Street Capital Partners, a mezzanine investment firm, where she worked on investment evaluation and execution; deal sourcing; and portfolio management. In addition, Ms. Skalleberg has served as Head of Finance and Management Information Systems for the Credit and Debit Cards Division at Sovereign Bank / Santander. Early in her career, she was a Financial Analyst intern at Consilium Partners and worked in the Corporate Finance advisory practice at Grant Thornton.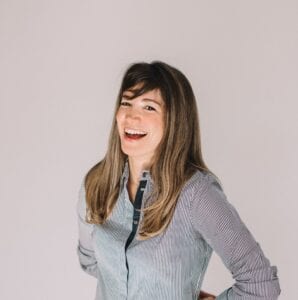 Ms. Skalleberg, who is fluent in Spanish and English, received a B.A. in Economics from Pontificia Universidad Catolica Madre Y Maestra in Santo Domingo, Dominican Republic and an M.B.A. from the F.W. Olin Graduate School of Business at Babson College in Wellesley, Massachusetts. She currently serves on the Board of Directors of United South End Settlements, a Boston-based non-profit that offers programs that support the whole family in achieving economic mobility.
Ms. Levin joins Watermill after four years at Cambridge Associates, LLC, a global investment firm, where she was a Manager in the Portfolio Administration Group, overseeing audits within investment operations. Prior to that, Ms. Levin was a Senior Associate at PricewaterhouseCoopers (PwC) where she provided assurance services in the alternative investment management space, spanning hedge funds, private equity, venture capital, and mutual funds, employee benefit plans, real estate and funds of funds. Ms. Levin, who is fluent in Russian and English, received her B.A. in Business Administration, Accounting and International Business from the University of South Carolina's Darla Moore School of Business. She is a Certified Public Accountant.
About the Watermill Group
The Watermill Group is a strategy-driven private investment firm that helps companies achieve their full potential through strategic transformation. For four decades, Watermill has been acquiring, operating and improving companies. Watermill looks for businesses in which it can apply a unique combination of strategic insight and management expertise to re-imagine their future and drive growth.
About WMX
WMX is Watermill's commitment to help accelerate change in private equity by investing in great teams led by women with a vision to build enduring businesses. Watermill supports WMX-funded leaders with a vibrant circle of trusted funders, advisors and partners wholly dedicated to the collective success of all stakeholders. Learn more at: watermill.com/wmx
Article originally published by BusinessWire.
Press Contact:
Joanna Clark
CXO Communication for Watermill
+1 207-712-1404
joanna@cxocommunication.com